CESARE RAGAZZI HAIR REPLACEMENT FOR MEN
Amazing, Undetectable, State-of-the-Art Solutions to Male Hair Loss and Thinning Hair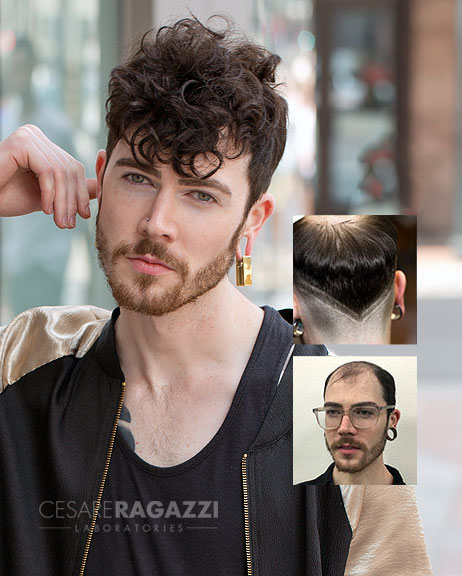 Cesare Ragazzi Hair Replacement for Men
Life Changing 3-D Printed Custom-Made Italian Men's Hair Replacement Systems
CNC MEN'S HAIR REPLACEMENT SYSTEMS. Direct from Bologna, Italy, Cesare Ragazzi's patented non-surgical 3-D printed men's hair replacement systems look totally natural, with perfect thickness, density, and color, perfectly matching your own natural growing hair. There has never been a better time to restoring not only your hair, but also your life, and fully enjoying the active lifestyle you've created for yourself and enjoy so much.
With Cesare Ragazzi Hair for Men, you can forget about your thinning hair and enjoy life again. Cesare Ragazzi Hair for Men offers a truly effective, easy-to-maintain solution that offers a full, healthy head of hair with the coverage, length, and volume you need and want.
Cesare Ragazzi CNC Custom 3D Hair & Scalp Prosthetic
At Profiles by Kristin, we are committed to offering men throughout the Syracuse and Central New York area with the most natural looking, most advanced hair restoration technology available. And the Cesare Ragazzi CNC® non-surgical hair replacement system is widely acknowledged to be one of world's finest.
To create the CNC Hair Replacement System, specialists at Cesare Ragazzi Laboratories in Bologna, Italy hand-inject 100 percent natural, unprocessed human hair into a "second skin," anti-fungal, anti-bacterial base, which is then heat cured. Each piece is customized to match your exact hair and scalp color, hair texture, and style of your own natural growing hair. The CNC men's hair replacement is made to give you the look, texture, and style you want and need, with the durability to stay in place no matter how strenuousness your lifestyle, or how much you may be in the public eye.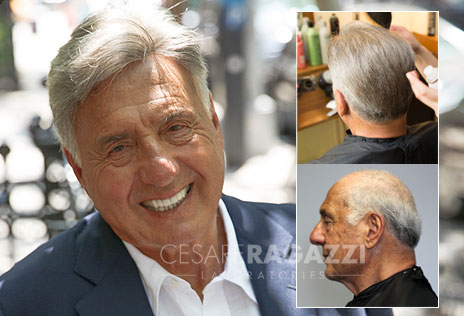 Individually Customized Men's Hair Replacement Solutions
One of the most advanced, state-of-the-art men's hair replacement solutions we recommend at Profiles by Kristin is Cesare Ragazzi Hair for Men – specifically their 3-D printed men's CNC hair replacement system. The Cesare Ragazzi 100% individually customized 3-D printed hair systems are custom made to your exact hair and scalp specifications to perfectly match your own natural growing hair. The result is a great looking head of hair — with full coverage, amazing volume, and the length and style you've always wanted.
This highly effective, non-invasive European approach to affordable hair replacement integrates with your own hair to resolve complete or partial hair loss. The end result is always totally natural-looking and completely undetectable.
Don't Let Hair Loss Keep You From Living Your Life the Way You Want
WHY WAIT ANOTHER DAY? Call us now to schedule a free, private consultation at (315) 454-3132, or email us for more information about how we can make a positive difference in your life by beautifully reversing the effects female hair loss.