TRICHOLOGICAL HAIR LOSS TREATMENT SOLUTIONS
Trichological Treatment Solutions for Men & Women Looking to Enhanced, Maintain, and Restore Their Hair.
Clinically Proven Thinning Hair Treatment Solutions for Men and Women
There are different methods of addressing hair loss and thinning hair in men and women. But when it comes to the best way to treat hair loss, stopping and reversing hair loss in it's early stages is ideal. That's why we put so much focus on hair loss regrowth and treatment at Profiles by Kristin.
The first step is a careful hair and scalp evaluation. Through a Trichological examination, we can determine the type and extent of your hair loss and customize specific hair and scalp treatments for your specific needs. These treatment programs are designed to strengthen viable hair follicles to stimulate growth and treat anomalies of the scalp that inhibit healthy hair growth.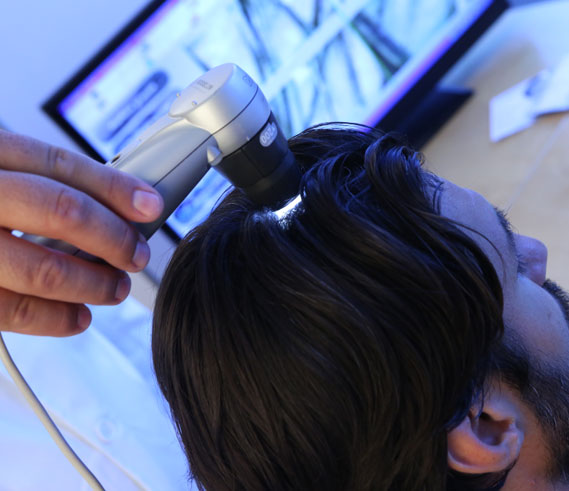 Trichological Hair & Scalp Solutions
Putting Trichology to Work to Pinpoint the Cause of Your Hair Loss
Trichology is the study, practice, and promotion of hair and scalp health. At Profiles by Kristin in Syracuse, NY, we are committed to helping men and women address the common, underlying scalp problems that negatively affect healthy hair growth and overall scalp health.
By utilizing the most advanced trichological knowledge and practices, we can help our clients achieve the best underlying scalp environment for healthy hair growth.
If you are struggling with hair loss or thinning hair, we invite you to schedule a private trichological hair loss evaluation, where we will work one-on-one with you to determine the underlying cause of your hair loss and to help develop an effective hair loss treatment plan.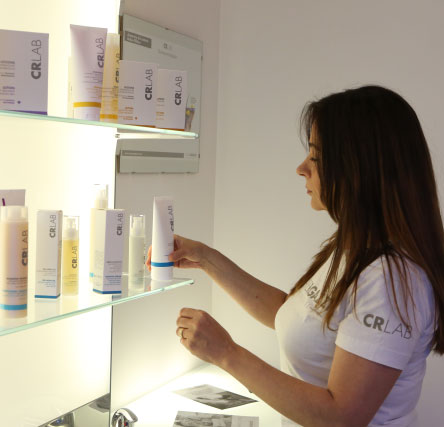 Cesare Ragazzi Laboratories
Proven Trichological Solutions
Profiles by Kristin is the exclusive provider of CRLAB trichological products from the researchers at Cesare Ragazzi Laboratories in the Syracuse and Central New York area.
The name Cesare Ragazzi is synonymous worldwide with uncompromising quality in hair replacement and hair loss solutions—and we are especially proud to have been chosen to offer their comprehensive line of Trichology hair and scalp health products.
Formulated to nourish and improve the look and feel of virtually any hair type or scalp condition, the CRLAB line of trichological products and protocols are revolutionizing the way hair loss treatment and hair restoration professionals treat all hair types.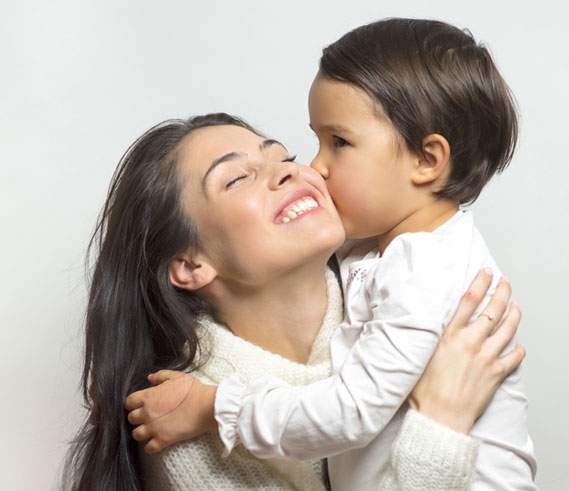 Laser Hair Loss Treatment Therapy
TAKING THE GUESS WORK OUT OF HAIR LOSS TREATMENT
Laser treatments are not only safe and effective, but they are also incredibly convenient. Profiles by Kristin in Syracuse  provides the latest in state-of-the-art, FDA cleared laser therapy products, which you can use totally hands-free. In other words, you can receive weekly or twice-weekly treatments on your own time, in the privacy of your own home as you go about your daily routine.
At Profiles by Kristin, we are proud to offer the very latest in proven and effective technologies, including the Theradome Home Laser hair loss treatment system which makes it easy to treat hair loss and to obtain the beautiful, healthy, thick hair of your dreams. Laser hair loss treatment therapy is especially effective when combined with clinically proven topical products in a multi-therapeutic hair loss treatment program.