TESTIMONIALS
Guaranteed Hair Replacement Solutions for Men & Women of All ages and Hair Types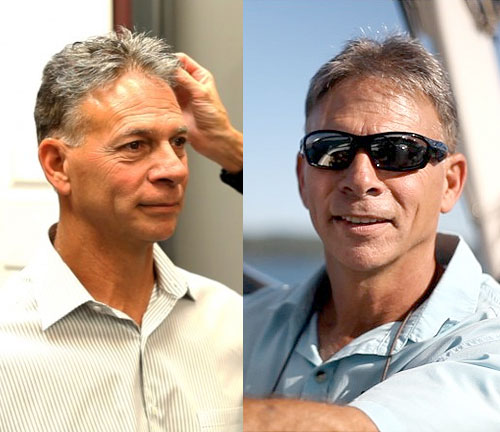 "I have been wearing hair replacement for more than 20 years and have tried several different systems. I always thought that there would be something just a little better out there. And at Profiles By Kristin I found what I was looking for. Before I went to Profiles By Kristin, I used to think that people were looking at my hair all the time. Now when I go out in public with my new hair, I don't even think about it any more. I feel younger, I feel better about myself and I cant believe how much my life has changed. This new system from Profiles By Kristin is so natural, it feels and looks like my own hair. I would recommend Profiles By Kristin to everyone and anyone dealing with hair loss."
Ralph – Hair Replacement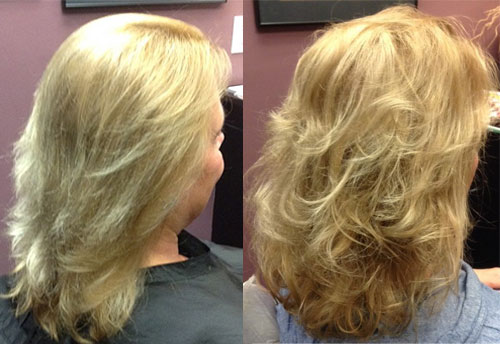 "It has been a wonderful experience, I have gained a lot of confidence and self esteem just by coming here and getting hair extensions. I speak a lot in front of crowds so I would get self conscious about my hair. Getting extensions and doing Hair Support made a world of difference. Now I've been more motivated to loose weight and to dress better just by having my hair done here at Profiles. The people here are so helpful and everything is kept confidential and is just a really great place to come. We talked about hair loss issues as well as solutions for those issues. I searched and found the website looking for somewhere to go close to home. I wanted a consultation to see what Profiles could do to help with these issues. Then when I went on the website, I thought it was awesome and amazing not just about thinning hair but with the cancer survivors and what this place does for people. I just new from reading some of the testimonials on the website the individuals here had a lot of empathy for people and I thought this was the right place to come."
Jeanie – Hair Loss Treatments & Extension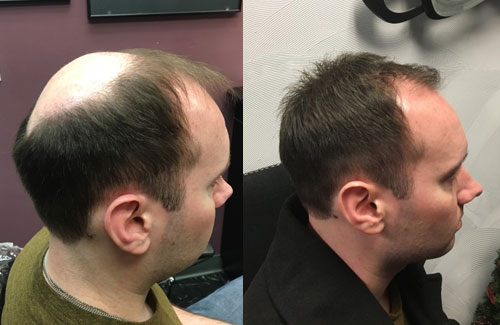 "Once in awhile in my position in radio I'll do some television appearances or I'll be on TV for a fund riser or something like that. You get to look at yourself and you see this big bald spot on the back of your head and you go; "that doesn't look good, I need to do something about this." So I just got tired of that and I finally went to Sue and said; "is there a solution? Is there something I can do that doesn't involve surgery and that isn't going to cost me a fortune?" She came up with a couple ideas for me and said this is what we offer. One of them really looked good so I said lets go with it. I jump out of bed, take a shower, just like anybody else does. You just style it a little bit, blow dry it a little bit just to dry it off. There's no more involved than what you would do with your regular hair. Its just very simple. You don't know you are wearing it, you don't feel anything different, its just a very easy and simple process to go through and I'm used to it at this point."
Rick – Hair Replacement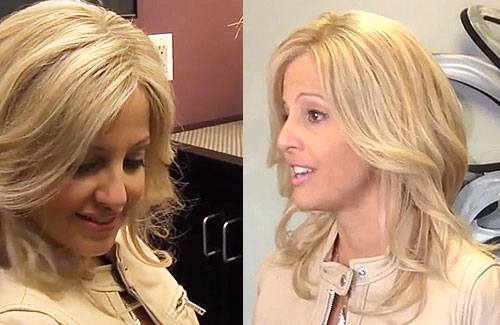 "After I was diagnosed with Ovarian Cancer last year, they told me I would have to have chemotherapy. And the first thing my oncologist said to me was; "you are going to loose your hair. Once I came to Profiles, they were so comforting to me, they assured me that they would find a hair system for me that would look as much like my natural hair a possible. When you are diagnosed with cancer, everything changes. It so shocking. I wanted not only for everything to go back to normal, but I wanted to look normal. Profiles By Kristin changed me from a cancer patient to just Kara."
Kara, 42 Full Hair Prosthetic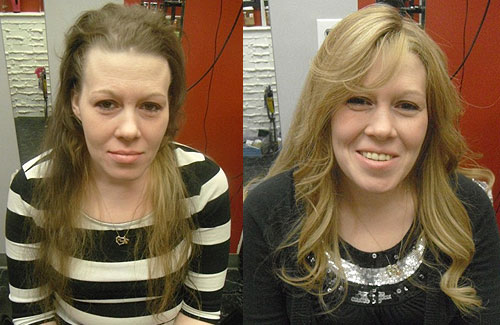 "My name is Mary and I am 31 years old. I have had Trichotillomania for 11 years. I started pulling my hair when I was about 6 months pregnant. I did not realize what a serious condition this was nor did I know what it was called until about 4 years after I started pulling. I thought that it was just something that would stop after my hormones calmed down, but it didn't. I have been pulling ever since and I have tried everything to stop. I started feeling very self-conscious and started wearing my hair back or in head bands. I was ashamed and tried to hide what I was doing to my hair.
Over the last few month, I realized I was no longer able to hide my condition. I started not caring about my appearance and did not want to go out in public because I was always trying to hide my hair. I was tired of feeling like this so I did some research and I found Profiles By Kristin.
The staff at Profiles was very professional, understanding and educated about my condition. I was immediately comfortable in the private atmosphere. I was happy to learn during my consultation that there were many possible solutions for me. The benefits of each solution were explained to me and together we decided what would work best for me.
The staff at Profiles helped me choose a color for my new Hair Addition. I was very excited about getting my new Hair Addition and the process didn't take long at all. I now feel much more comfortable in my own skin. Since I have got my Hair Addition, I feel like I am always being complimented on how my hair looks. I love it because no one knows that its not my hair, they think I am going to a new stylist and she is styling my hair differently. It has given me a huge boost in my confidence, and I feel more comfortable going out in public and don't feel like I am always trying to cover everything. Everyone at Profiles was amazing and they have helped me feel like myself again!"
Mary B., 31 – Female Hair Replacement Wearer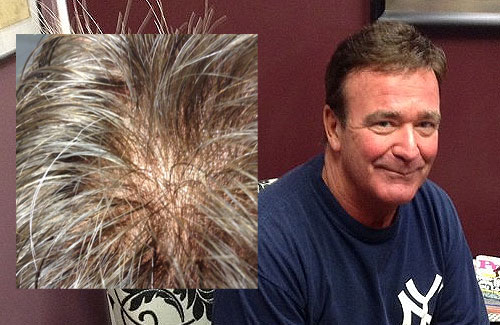 "I have always been self conscious about loosing my hair. I started loosing it early in life. I was in my late 20s and was already looking into a hair system. I was 28 when I got my first Hair system, so its been close to 30 yrs that I have been wearing hair. Over the years I have thought to myself; "do I want to keep spending the money on it?" But I decided that its well worth it and my wife always thought it looked great. I have always been active in sports; playing basketball, soft ball, etc. and have never had to worry about it coming off or coming loose. I also swim every day with no worries. I'm never afraid of it falling off or being embarrassed in public. People that I have known for years still don't know that I'm wearing hair. Some people that I tell that I'm wearing hair, are shocked and said they would have never known. I'm much more confident going through life I think it makes me look younger. It has also made me more confident going on job interviews and when I was dating. I have known the girls here at Profiles for almost 30 years. This is like a second home, they are very comforting, I have never feel pressured, and can talk about my needs and wants with them as well. They are always coming up with new ideas to make my hair look even more natural which is great. Everyone is so friendly here, always in a good mood and can talk to them about whatever I need. I would highly recommend Profiles to anyone with hair loss needs."
Bob, 57 – Men's Custom Hair Replacement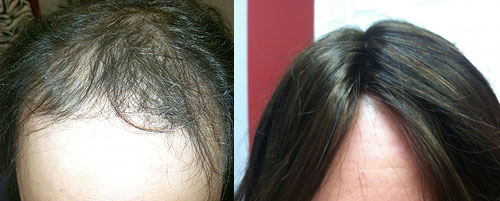 "Prior to coming to Profiles I didn't have any type of self confidence due to my hair being so thin and having a receding hair line. I always had to try to cover my thin areas. I was in fear of going out in public and would feel like people were always staring at me. I would get nervous when the wind blew, fearing people would see my thin areas. I was even embarrassed to leave my house. Now I feel like my hair addition is a part of me, I no longer have any of the worries that I used to have. I love my hair, I can wash it and style it as if I had my own full head of hair. It is very natural looking and no one knows that its not my own. I have so much more confidence and I am always receiving compliments on my new hair."
Teresa C, 44 Female Custom Hair Replacement Wearer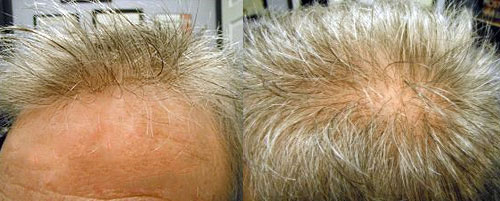 "I have been wearing Hair Replacement for about 30 years For the last 7 years I have been coming to Profiles. Profiles is by far the most professional studio I have been to and has the most caring staff. I highly recommend Profiles for this reason. Since I have been coming to Profiles, I have much more confidence in leaving my home because my hair is very natural looking, nothing like I have ever had in the past. I no longer have to wear a baseball cap because my Hair Replacement System doesn't look natural. I am much more comfortable wearing this system from Profiles than any other system I have worn. It is easy to care for, looks good, feels good and very easy to maintain. I treat it just as if it were my own natural growing hair."
Bill, 64 Male Hair Replacement Wearer (Both Photos Are After)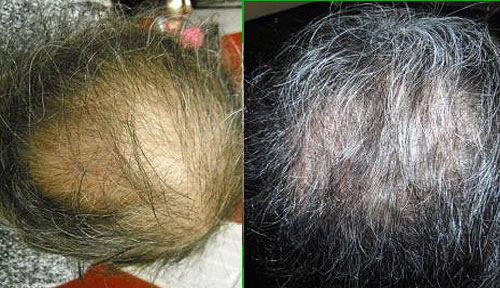 "I saw Profiles By Kristin on Bridge Street. At that point my hair was very thin and my self esteem was very low. I had previously gone through chemotherapy and my hair grew back in very thin. I was embarrassed that my scalp was showing and I couldn't deal with the way my hair looked or felt. It was so fine that I lost the ability to curl it. That's when I thought I might try to go into Profiles to see what my options were. I didn't know that Profiles helped people to get their own hair back. I called and made an appointment and after speaking to Nichole, she recommended treatments in the salon for me along with taking a home care kit home with me. The treatments interested me very much. I figure that anything was better than what I had. I started the treatments in February and I used the at home care kit daily and used it faithfully. My friends were telling me how great my hair was looking. That made me feel really good. That's what I wanted and I was glad the treatments were working. I treated my hair as I was supposed to and it seemed every week that people would comment on how great my hair looked. I was starting to notice my hair was growing in and my bald spots were now covered. I am very pleased with the results of my hair today and I can barely see my scalp. I was told by Nichole in time my hairs would continue to thicken up and would be able to manage my hair myself again. I was told by my Dr. would take up to 9 months for my hair to grow back. But with using the hair support it only took 3 months. I'm so happy I looked into this and I would recommend this treatment to anyone. I'm very pleased and I feel good about my hair."
Carol, 66 – Trichological Scalp Therapy Treatments (Results Shown after 3 Months)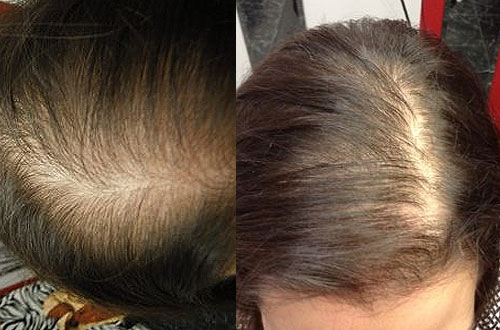 "Before I came to Profiles By Kristin my hair felt very thin and limp. I was desperately seeking something to change that for the better. I looked at Profiles website and compared it to other places in the Syracuse area that offered similar services. I liked that they offered so many different options so I set up an apportionment for a consultation. Once I went in and talked to Nichole, I felt very comfortable and was impressed with her knowledge with the products that they offered I was also shown before and after photos of others that have used the Hair Support Treatment that was recommended to me. Once I started using the Hair Support System, I noticed how much healthier my hair felt and the loss of my hair had decreased. I started to feel more confident after I started using the system and started to feel less self conscience about seeing through to my scalp from the thinning hair. I would absolutely recommend the hair support to others with the same hair loss issues."
Christine, 51 – Hair Loss Treatments (Results Shown after 12 Months)
"I was always blessed to have thick hair. But I was devastated when I started to lose my hair due to prescription medications I was taking for a medical condition. Profiles was recommended to me by a friend who was undergoing chemotherapy that had purchased a wig from Profiles. She spoke very highly of the Studio so I wanted to check it out for myself. When I went for my consultation I was shown several options and I felt very comfortable with the private setting. My Hair Loss Specialist felt the Scalp Treatments that they offered would be best for my situation. I was very satisfied that the Treatments were naturally based and not chemically based. I feel I had remarkable results; the thickness of my hair has been restored and my hair feels much healthier. I was able to see the progress of my results under a microscope every time I had a treatment. I'm very happy with my results and have regained my confidence."
Kathy, 62 – Hair Loss Treatments
(Results: More Hairs Per Square Inch, More Than 1 Hair From Each Follicle, & Diameter of Hair Shaft Doubled)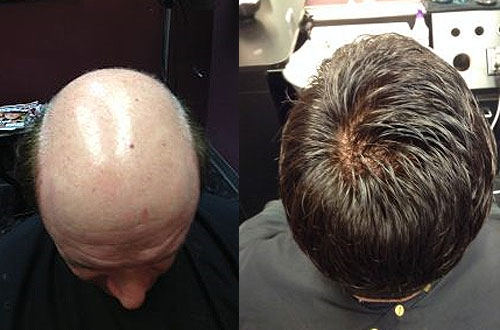 "I have been a client at Profiles for many years, Their services here have given me the confidence to accomplish much more than I would have. The staff is excellent and they always make me feel comfortable. I highly recommend Profiles."
Corky – Men's Custom Hair Replacement