WOMEN'S HAIR EXTENSIONS & TOPPERS
Beautiful, Affordable Hair Extensions to Match Your Lifestyle That Won't Damage Your Hair.
Hair Extensions & Toppers from Profiles by Kristin – For a Whole New You!
At Profiles by Kristin, we offer only the finest, most trusted brands in women's hair extensions and toppers. We even use them ourselves. We custom-fit all of our women's hair extensions and toppers to be perfectly matched your own hair both in terms of look, color, and texture. You really do need to see our hair extensions up close, and we invite you to learn more about these and other hair replacement solutions and encourage you to contact us here at Profiles by Kristin to schedule a free consultation for yourself.
Women come to Profiles by Kristin Hair Replacement Studio in Syracuse with varying stages of thinning hair and hair loss. While some women have only just begun to see their hair start to thin, others have experienced major hair loss, either due to medical conditions or hereditary female pattern baldness, over a significant period of time. Every woman's hair loss experience is different and Profiles by Kristin takes great pride in being able to offer beautiful, natural-looking solutions to address women's hair loss regardless of severity or hair type. In some cases, the best solution may be hair extensions or toppers, while in other cases, a beautiful hair replacement system may be the best option.
Hair Extensions and toppers for women provide added volume and length to a women's existing, growing hair. They are wonderful for women experiencing only partial thinning or patches of hair loss. And obviously, they are amazing for adding thickness, volume, and length to any woman's hair for the stylish, natural look she desires for daily wear or that special occasion.  The best thing about today's finest hair extensions is their affordability, and incredibly lifelike, natural look and feel. All of our women's hair extensions and toppers are made from 100% natural real human hair and are custom fitted according to your specific needs and desires.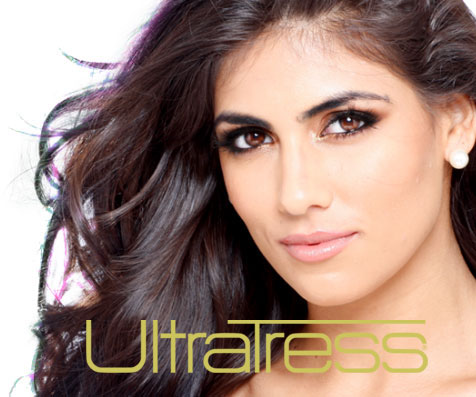 Ultratress Hair Extensions & Toppers
When it comes to hair extensions and human hair toppers, at Profiles by Kristin we offer the options you need and want to not only have great looking hair, but to feel great about your hair, too. That is something that we are passionate about every day, and that is why we offer brands that actually deliver the style you want and work for you and your lifestyle. And that starts with Ultratress natural hair extensions for women.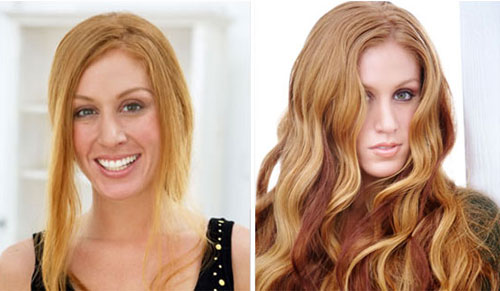 What makes Ultratress unique, and why we trust this brand so much, is the way they are applied – using an exclusive, non-damaging technique that is gentle on your own growing hair. And they look so natural that nobody will ever know you are wearing hair extensions unless you tell them.
Ultratress is also well known for offering only the highest quality natural human hair. And of course they are available in whatever color, style and texture you desire.
Get a Free Hair Extensions Consultation Today!
At Profiles by Kristin, we take great care to make sure you are comfortable and well taken care of. Regardless of whether you are just starting to deal with thinning hair, experiencing advanced hair loss and alopecia, or just want to explore your options, the caring professionals at Profiles by Kristin in Syracuse will work personally with you to help you find the right hair extensions or human hair topper for you. Contact us today to schedule your free, private consultation.