Can Probiotics Help Prevent Hair Loss?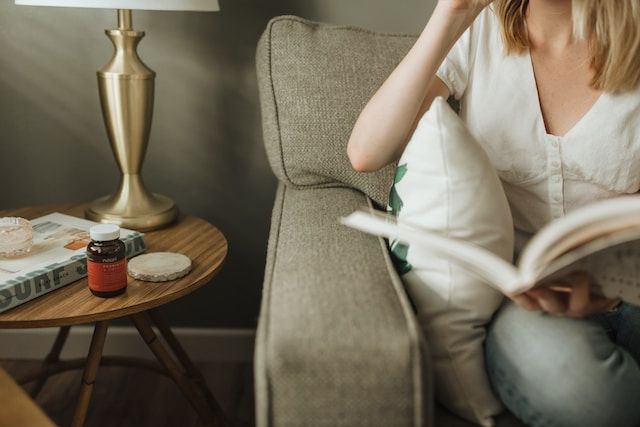 Are you experiencing hair loss and wondering if probiotics can help? You're not alone. Hair loss is a common problem that affects many people, and it can be caused by a variety of factors, including genetics, hormonal changes, stress, poor nutrition, and even gut health. So the question before us is if there any truth to the claim that probiotics can help prevent hair loss in women and men?
First, let's talk about what probiotics are. Probiotics are live bacteria and yeasts that are good for your health, especially your digestive system. They are found in foods like yogurt, kefir, sauerkraut, kimchi, and other fermented foods.
Probiotics can help improve gut health by restoring the balance of good bacteria in your gut, which can improve digestion, boost immunity, and reduce inflammation. But can they also help prevent hair loss?
There is some evidence to suggest that probiotics may help promote hair growth and prevent hair loss. A study published in the Journal of Investigative Dermatology found that probiotics may be effective in treating alopecia areata, an autoimmune disorder that causes hair loss.
Other studies suggest that probiotics may help reduce inflammation, which can contribute to hair loss. Inflammation can damage hair follicles, causing them to shrink and eventually stop producing hair. By reducing inflammation, probiotics may be able to prevent this damage and promote healthy hair growth.
However, it is important to note that there is no one-size-fits-all solution when it comes to hair loss in men as well as women. Probiotics may be helpful for some people, but they may not work for everyone. It is also important to address the underlying causes of hair loss, such as hormonal imbalances, nutrient deficiencies, and stress.
If you are experiencing hair loss, it is a good idea to consult with a healthcare professional who can help determine the underlying cause and recommend appropriate treatments, such as hair restoration or hair replacement.
In conclusion, probiotics may help promote healthy hair growth and prevent hair loss by improving gut health and reducing inflammation. However, they may not work for everyone, and it is important to address the underlying causes of hair loss for best results. If you are concerned about hair loss, speak with your doctor to develop a personalized treatment plan. Once you've discussed your hair loss concerns with your doctor, we invite you to consider schedule a free consultation with our Syracuse hair loss specialists who can help you explore the hair replacement and hair loss treatment options currently available.